Lakewood Cosmetic Dentist Services
Are you considering cosmetic dental treatment?
McArthur Dentistry would be honored to be your first choice for a Lakewood cosmetic dentist! Our passion is to produce results that make you love your smile. Cosmetic dentist services are different from general dentist services. Do you suffer from crooked, chipped, discolored, or missing teeth? Feel more confident! Schedule your cosmetic consultation to discuss our cosmetic dental services and have a full comprehensive exam.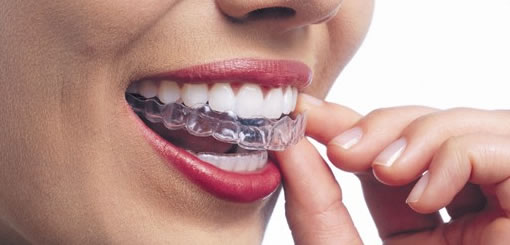 Some Of The Most Popular Cosmetic Dental Services We Offer:
Bonding
Bonding is a simple cosmetic dental treatment that can make your smile look whiter, straighter, and more beautiful. We can enhance the appearance of your smile, improving:
Cracked or chipped teeth
Discolored or stained teeth
Crooked or misshapen teeth
Gaps or spaces between the teeth
Cosmetic bonding involves bonding composite resin to your natural teeth; composite resin is available in a variety of shades, allowing Dr. Lueck to match the composite resin color to your natural tooth color for beautiful results. To discover the benefits of cosmetic dental bonding, we welcome you to call us today!
Invisalign®
Dr. Lueck is proud to be an Invisalign preferred provider! Invisalign is an excellent option for straightening your teeth without the hassle of traditional metal braces. Invisalign works through a series of clear, smooth plastic aligner trays, which gently and gradually straighten your teeth. Invisalign aligners are nearly invisible, allowing you to discreetly straighten your teeth. The Invisalign aligners are also removable, so you can brush, floss, eat, and drink as usual. Invisalign can correct a number of orthodontic problems, including:
Gapped teeth
Problems with the bite (overbite, underbite, crossbite, open bite)
Misaligned teeth
Overly crowded teeth
Dr. Lueck, will ensure that your custom Invisalign aligners fit your mouth comfortably. He holds special expertise in Invisalign treatment, and he is eager to help you achieve the gorgeous, healthy smile of your dreams. Call our dental office in Lakewood, Colorado today to schedule your cosmetic dental services consultation!
Porcelain Veneers
Are you looking for a solution to cosmetic dental flaws? Porcelain veneers might be right for you! Dental veneers are very thin shells designed to fit over your natural teeth to correct cosmetic dental flaws. Veneers are created from porcelain to ensure that your new smile is durable and looks beautiful and natural. Porcelain dental veneers can correct a number of cosmetic dental flaws, including:
Misaligned teeth
Chipped or worn teeth
Gapped teeth
Stained or discolored teeth
Irregularly shaped teeth
Dr. Lueck, will make sure your custom dental veneers fit your smile comfortably. To learn more about dental veneers and to schedule your consultation, please call or visit our dental office today!
Teeth Whitening
Professional teeth whitening is an effective, simple way to improve your smile and boost your self-confidence! Professional teeth whitening can whiten and brighten your smile by lessening the appearance of stains and discoloration. Over time, your teeth may have become discolored and stained due to a variety of factors, such as:
Fluorosis
The natural aging process
Medication
Illness
Consumption of certain foods and drinks
Tobacco use
We offer professional teeth whitening services to combat these factors and make your smile more inviting and attractive. If you are interested in whitening your teeth, please contact our dental office today to schedule your consultation with Dr. Lueck. We look forward to providing the cosmetic dentist services to enhance your smile!
All-Ceramic / Porcelain Crowns
A ceramic or porcelain dental crown can effectively protect and restore a tooth that has been damaged or weakened. By completely covering the tooth, a dental crown can improve the tooth's structure, function, and appearance. Dr. Lueck may recommend a porcelain dental crown to:
Support a dental bridge
Repair a broken or cracked tooth
Complete a dental implant
Follow up root canal therapy
Enhance the beauty of your smile
We use all-ceramic or porcelain dental crowns, ensuring the crown is durable and matches your natural tooth color, and resulting in a strong, beautiful restoration. We invite you to contact our dental office today to learn more about the benefits of all-ceramic dental crowns!
Set up a consultation in our Lakewood office to discuss what we can do for your smile!
As your family dentist, we keep your teeth and gums healthy. As a cosmetic dentist, we perform procedures to enhance the appearance of your smile. Some cosmetic procedures may also restore tooth function, but the primary goal is to perfect your smile's appearance and boost its appeal. Have missing teeth replaced or damaged teeth reconstructed.
With today's cosmetic dental techniques, it's easier than ever for McArthur Dentistry to create natural-looking and long-lasting restorations. We are a highly rated Lakewood cosmetic dentist!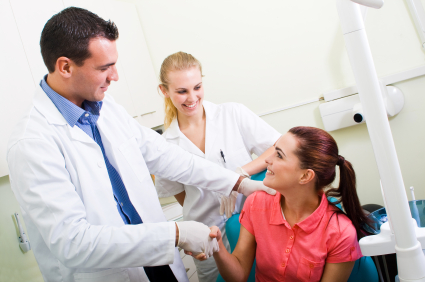 Contact Us Today
Have Questions? Get Answers.
For a dental emergency, please call us at 303-935-9448