Meet Dr. Michael Lueck, DMD
Lakewood Dentist and owner of McArthur Dentistry practice.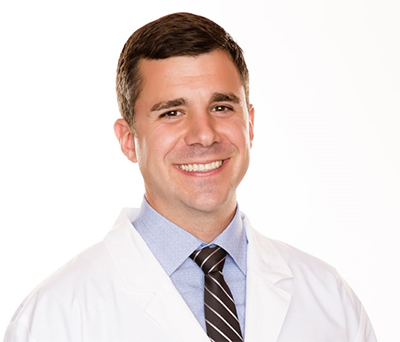 Dr. Michael Lueck
DMD
Dr. Michael Lueck was born in Pittsburgh, Pennsylvania. He decided in 3rd grade that he wanted to be a dentist. He received a double degree Bachelor of Science, cum laude, in Biology and Exercise Physiology with a minor in Chemistry from the University of Pittsburgh.
Throughout college, Dr. Lueck worked as an assistant to an Oral & Maxillofacial Surgeon. Upon graduation, Dr. Lueck commissioned with the United States Air Force. He received the Air Force Health Professions Scholarship and graduated with a Doctor of Dental Medicine degree from the University of Pittsburgh School of Dental Medicine.
Following dental school, Dr. Lueck was selected to attend an Advanced Education in General Dentistry residency at Scott Air Force Base, Illinois. While there, he received advanced training in many complex dental procedures including; crown and bridge, dental implants, root canals, wisdom teeth extractions, intravenous sedation, and sleep apnea.
Dr. Lueck served in Germany and several bases in Colorado. Throughout his military career he continued to receive advanced training, working diligently to provide the best comprehensive dental treatment to our service men and women. He currently serves as the Superintendent of General Dentistry for the Colorado Air National Guard.
Dr. Mike and his wife, Lara, absolutely love all that Colorado has to offer and spend their free time hiking and skiing with their two sons, Michael and Jack.
With over nineteen years of experience, Dr. Mike is dedicated to helping you achieve optimal oral health. He focuses on listening to your needs to ensure that you receive the personalized dental care that you deserve. He invites you to visit his Lakewood dentist office today!
When you are looking for a Lakewood dentist you may notice that some dentists are listed with a "DDS", some may be listed as "DMD". They both mean the same thing—your dentist graduated from an accredited dental school. The DDS (Doctor of Dental Surgery) and DMD (Doctor of Medicine in Dentistry or Doctor of Dental Medicine) are the same degrees. Dentists who have a DMD or DDS have the same education.